Dear Community,
We at ISEN wanted to send our best wishes for a wonderful 2017, full of collaborative dreams manifesting!
2016 has been an eventful year for us, and despite being quiet on the surface, we wanted to let you know what has been happening behind the scenes, and also let you know some of our plans for the coming year.
What we have been up to?
Creating a solid foundation for the organisation. We believe that it's worth making a lot of effort to create a not-for-profit organisation with a solid team who are all focused on the same mission and working ethos. Hence we have been holding regular meetings with our SEN Reps and some others in the process of creating new SEN's in order to create a strong bond that should carry us through whatever issues we may face along the way together. It has been a learning curve and heart- warming for all of us to really start to live the TEAL organisational model.

We're excited to be working with four new countries who are developing their own SEN's; Italy, Poland, Romania and Guernsey. Both the UK and the Netherlands SEN's are also in the process of a kind of rebirth of their organisations; it seems to be a time for new beginnings. You can see the new Polish website here: http://www.spiritualemergencenetwork.org/polski/
There is also preliminary interest for SEN's in the Czech Republic, Ireland, Uganda and also Russia too…we are hoping that they will continue to emerge.
We recognise that one of the most important things that we need to be aware of in this field of supporting people who are going through a vulnerable transformation process is safeguarding, and so we have been meticulously working with some of our SEN Reps on developing Ethical Standards and procedures to deal with any conflicts of interest. We are extremely grateful to the Reps who have generously given their time and expertise to assist with this lengthy process. We are pleased with the team result and the document are now available here.
Setting up a collaborative online workspace for transparent sharing both within ISEN and between the world SEN's. We are using Podio as a platform for this and are hugely grateful to Matthew Gorner, our Technical Lead, for his dedication in setting this up for us. We feel that it will really assist in enabling more streamlined communication for us all, including resource and skill sharing.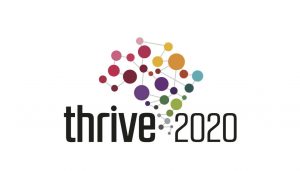 What have we got planned?
2017 will see some big changes for us as an organisation. Our first plan is to register as an autonomous Charity in Guernsey, the British Channel Island. The decision about this has been carefully made as we were so impressed by the THRIVE2020 vision of the island, (to make it the best place to live in the world by the year 2020), that we feel it offers the best possible home for ISEN to be an integral part of creating a best practice model for a political system, including education and health. ISEN will be officially based at the Psychiatric Hospital on the island; the first country in the world to have the SEN integrated with mainstream Psychiatry. This is a very exciting development for us and we are hugely grateful to the Guernsey community for their warm welcome!
Our official registration launch is provisionally planned for 25th Feb, 2017 in Guernsey.
Our first big project will be the production of a crisis guide; a collaborative resource for people going through the spiritual emergence process created by all of the SEN's and experiencers together. We will be running a crowd funding campaign for this and aim to make the information available in as many languages as possible.
Finally, we aim to have a much more public profile in the coming year, raising awareness and increasing the support provisions available for people globally.
We are grateful for your support and collaboration received so far, and for how our journeys may overlap further as they unfold.
Wishing you a prosperous and positively transformative New Year!
The ISEN team.