Biographies for the core team at the International Spiritual Emergence Network (ISEN)
[tmm name="730″]
---
Rozalia Kovacs-Napier began her career spending 19 years working for multinational companies, including General Motors and General Electric. She held positions in various regional business and HR management positions in Europe as a start-up specialist and later as an Organizational Development and HR Consultant, Trainer and Executive coach.
In 2010, shortly after she began a 3-year study program in Integral Psychology, she experienced a life-changing mystical experience which led to a spiritual crisis and transformation. As a result of these experiences she gave up her former career and began to work as a Counsellor focusing on Spiritual Emergence and Emergency.
She has specialized since that time on facilitating people who are going through this process, also as a Lecturer raising awareness on the subject and teaching others how to work with people during this transformative crisis.
During her studies since 2010 she learned to see and support people from a holistic point of view through integrating Western psychology and spirituality, including the mystical paths and spiritual practices of the world.
---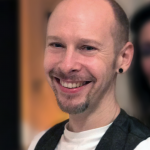 Matthew Gorner is a Psychosynthesis Counsellor working in private practice in London, England and furthering his studies towards an M.A. in Psychosynthesis Psychotherapy.
With a background in website design and development, he continues to pursue this interest, working on projects including the ISEN websites. In 2010, an intense spiritual experience led him to train as a psychosynthesis practitioner and recognise his life journey as one of spiritual emergence.
Matthew has worked as a child bereavement service facilitator and as a volunteer counsellor at the YMCA. He is a Director of the Spiritual Crisis Network in the UK and founder of AWorldAwake.org
More information can be found at his practice website – www.matthewgorner.com
---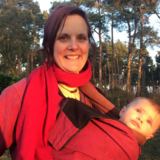 Ali Chapman is the mother of five children and is based at home where she has been focusing her time for the last 13 years. She has a BA(Hons) in Religious Studies from Lancaster (2001) and a Post Graduate Certificate Education from UEA Norwich (2003). She has a diploma in Crystal Healing Therapy from Spiritual Venturers Association (2006) with ongoing CPD certificates. She focuses her teaching and learning now towards young people and adults who are interested in crystals and meditation. She is passionate about vibrational medicine, particularly homeopathy, crystal healing and sound healing.
Her sense of her own spiritual emergence journey is ongoing and she continues to engage with practices and lifestyle choices that help her to feel well, resilient and whole. Life's path itself is her tool for expression and growth.
A passion for life transitions and appropriate care is what holds Ali here at ISEN. When someone is at their most powerful they are often also at their most vulnerable; it is an incredible balance to learn to navigate. To stand together at these times, sharing strength in openness is where life makes sense for Ali and she has found that strength to be present with the team here at ISEN.
---
Advisory Board
---
Mick Collins. I left school aged 15 years and worked as a builder's labourer before spending time in the infantry between 1974-77. I then travelled and worked around the world for 6 years, as well as living in communities. In 1983 I lived for 3 years in a Tibetan Buddhist Monastic College for 3 years.
In 1986 I experienced a Kundalini awakening, which triggered a spiritual crisis. I was then unemployed for 2 years, which enabled me to gradually integrate the experience and shift from crisis to transformation. This life-changing episode resulted in an emerging sense of vocation and a desire to be of service in the world. I had no formal qualifications, so in 1989 I enrolled in a 2-year Health Science Diploma course, and then in 1991 a BSc (Hons) in Occupational Therapy.
My career path has included working for 12 years in acute mental health as an NHS Occupational Therapist and also in a psychological therapies team. During this time I was also a student of Process Oriented Psychology for 9 years. In 2005 I worked as a Lecturer for 10 years in the Faculty of Medicine and Health Sciences, University of East Anglia, where I was also a Director of Admissions. My research publications focused on the actualisation of psycho-spiritual-eco potential. My doctoral studies were on the subject of spiritual emergency.
I turned my PhD into an award-winning book (Scientific & Medical Network, 2014), titled: The Unselfish Spirit: Human Evolution in a Time of Global Crisis, which explores how humanity can shift consciousness, work together and co-create an improved future. I was the author in profile at the 2014 Hostry Festival, and I was interviewed about my book at the 2015 International Hay Festival of literature. I am currently writing a new book, and I work as a Holistic Coach, focusing on dreams, visions and transformative action.
An interview on Conscious TV where I discuss my crisis and transformation:
https://m.youtube.com/watch?v=nobLcdMlv5k
A link to my book:
https://www.amazon.co.uk/Unselfish-Spirit-Evolution-Global-Crisis/dp/1856231933
---
William (Bill) Hughes
Married. Two children. 4 Grandchildren. Living next to the North Sea on the Norfolk Coast.
Kings College London Bio-medical sciences
Medical School and training Guy's and St Thomas' Hospitals London.
Licenced medical practitioner now retired.
Licenced Psychiatrist and Psychotherapist
Jungian Analyst
Specialist in psycho-traumatology
35 years service to NHS
Now indépendant consultant, expert witness to Courts and transformative coaching.