Announcement from the Grof Foundation
Dear Friends: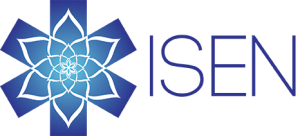 This was Christina Grof's vision: a global network of support for people experiencing spiritual crisis—providing compassionate care and referrals, and affording everyone the possibility to heal and transform in safe and supportive settings.
Her vision is now one big step closer to reality.
We are delighted to announce that the Stanislav and Christina Grof Foundation is now providing an organizational home for ISEN – the International Spiritual Emergence Network.
ISEN was launched over the last year by a small group of dedicated volunteers (Rozalia Kovacs- Napier in Hungary, Ted Esser in the US, and Katie Mottram in the UK). They had already begun the work to raise awareness globally for the needs of people experiencing spiritual crisis.  They had also contacted many of the existing SEN-related organizations world-wide and invited them to join in this cooperative process.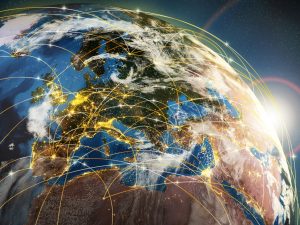 Their passion is to establish a global network that coordinates support, information and shared resources for all the national and regional spiritual emergence organizations, while also helping new organizations to form and begin offering services.
By welcoming the ISEN team into the Grof Foundation – as Staff and as members of the Board of Directors, we connect them to the wider community of people inspired by Stan and Christina's work. At the same time, by combining our perspectives, expertise, and passions we are together giving birth to a new stage of growth for the Grof Foundation.
ISEN is at the cutting edge of some of the most exciting innovations in psychiatry – where "non-ordinary states of consciousness" no longer need to be pathologized or repressed, but are treated with compassionate care and respected as containing vital information and a gateway to empowered self-healing.
We believe that ISEN's integration into the Grof Foundation will help expand Christina's initial vision in light of important developments in methods of care. It will also bring Stan's original discovery of the self-healing mechanism of the psyche into greater awareness. Stan has given his enthusiastic blessing for this initiative.
We are particularly excited by the prospect of bringing these concepts further into psychiatric services. The ISEN team has already been involved in training mainstream health clinicians in the National Health Service in the UK, and we believe that with your support, this model could be replicated and expanded worldwide.
We can now envision a day when everyone who needs help will be treated with respect, compassion, and understanding— including during their very first interaction with emergency services.
>> Click here if you would like to donate to this initiative now.
Our immediate plans are to:
Formally launch this initiative at the Integral European Conference in Budapest on May 5. This will also build awareness of spiritual emergency in the growing integral community.
Launch an ISEN website as the first truly global resource for people experiencing spiritual crisis to enable them to find the help they need. This multi-lingual website will also empower initiatives in countries where there are currently few if any spiritual emergence support mechanisms.
Can you help with this?
We are completely dependent on donations from individuals like you for this work. Please consider making a donation – and no donation is too small.
If your life has been affected by spiritual crisis, or your care about supporting Christina and Stan's beautiful vision of compassionate care, please know that your contribution will go to making essential information about services available to people in need, quickly.
Please give your support now at gofundme.com/spiritualemergency
Of course, we also welcome any other kind of support you can offer – e.g. an attunement or prayer, public or private—to give this effort a truly big-hearted birth.
Yours sincerely,
The Stanislav and Christina Grof Foundation
Kenneth Sloan, Interim Executive Director
for comments, questions, and offers of support please use the contact form on the Grof Foundation website.